Your house should feel like a personal sanctuary where you can rest, unwind, and recharge. By repurposing items you already own or choosing new pieces wisely, you can transform your space into a comfortable oasis without spending a fortune. Read on to find out how to create a cozy home.
1. Choose timeless pieces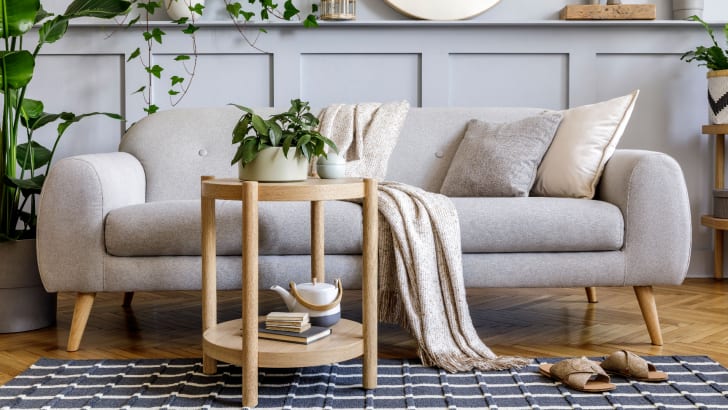 Decorating to suit the season or the latest trends is costly, so the secret to budget-friendly design is to use pieces that don't date. Throws and scatter cushions in neutral, earthy tones will work in fall, winter, or spring; plus, they instantly make a room feel warm, relaxed, and inviting.
According to Lara Osseiran—designer, stylist, and founder of Liv and Bloom, a home décor studio and blog in Montreal—a cozy home is one that feels personal.
"Creating that feeling at home starts with identifying elements that have impacted you positively. For instance, is there a place you've travelled to that meant a lot to you? Do you have fond memories of things from your past? Identify these elements and let them inform some of your décor choices."
– Lara Osseiran
2. Play with texture and patterns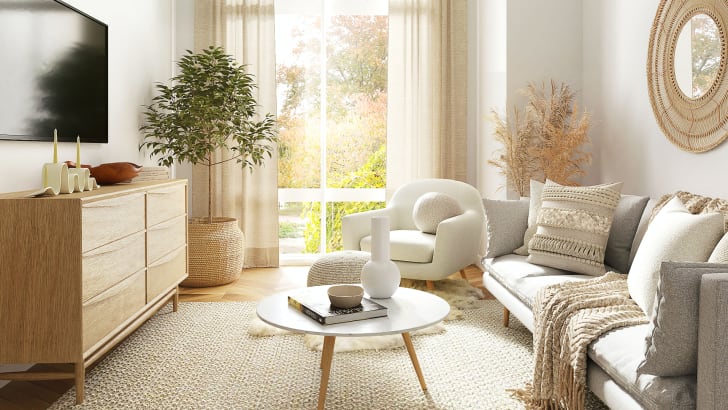 If you're working with a neutral colour palette, layers of rich textures and patterns will help to dress your space and give it that cozy feeling. For example, a rattan pendant light and textured cushions and throws in white or beige will complement a grey couch and herringbone-patterned floor. Details, such as tassels and pom-poms, will also add depth and visual interest.
3. Soften with fabrics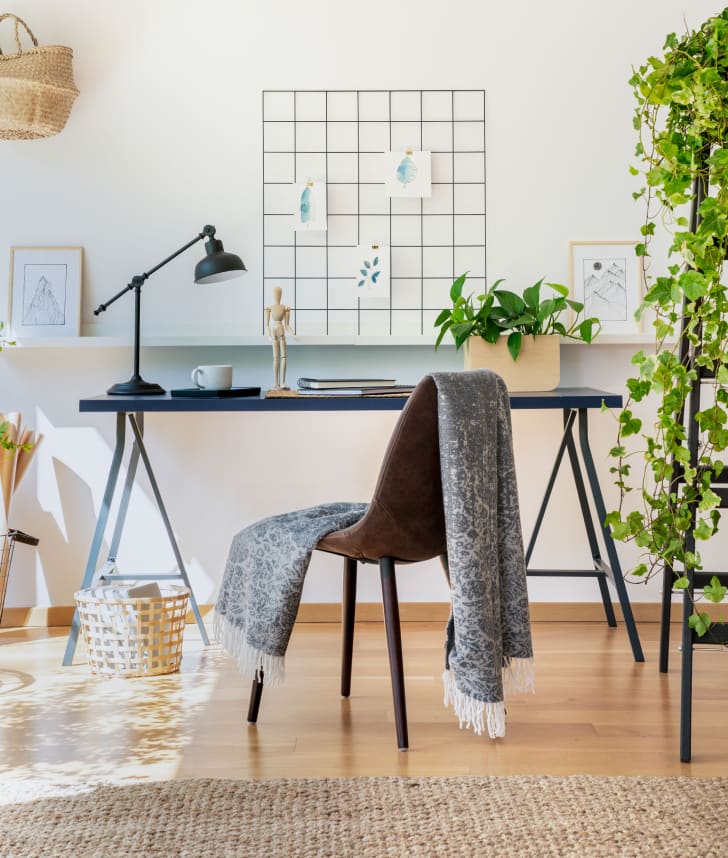 Boost the snug factor with plenty of soft fabrics, such as silky blankets and woolly rugs. Whether you have carpets, tiles, or hardwood floors, rugs are a great way to add colour, texture, and warmth, so feel free to layer a few different shapes and patterns. You can also soften hard surfaces (such as dining chairs, benches, or wooden headboards) with lavish-looking faux fur throws. 
EspaceProprio Tip If you can't afford a new set of luxe drapes, purchase inexpensive sheer curtains that will let in plenty of light. Natural fabrics, such as linen, cotton, and bamboo are ideal.
4. Go for a glow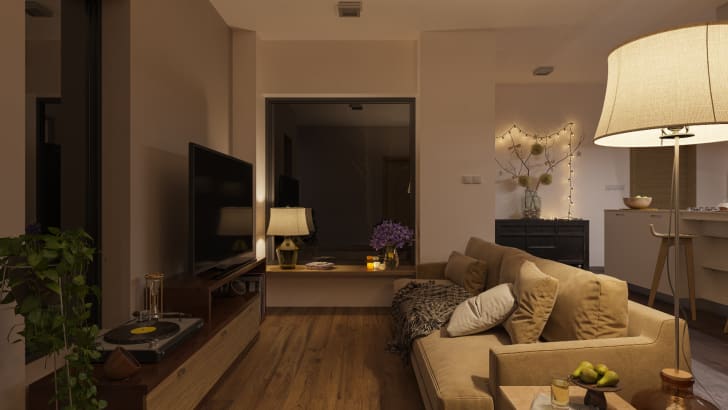 Scented candles in delicious fragrances (such as apple spice, cinnamon, or citrus in winter and floral or sea breeze in summer) will make your home smell irresistible and give it a romantic glow. Next, add a sprinkle of magic with twinkling fairy lights, table and floor lamps. Soft lighting can instantly change the mood and feel of a room, so opt for warm white LED light bulbs where possible.
5. Dress the walls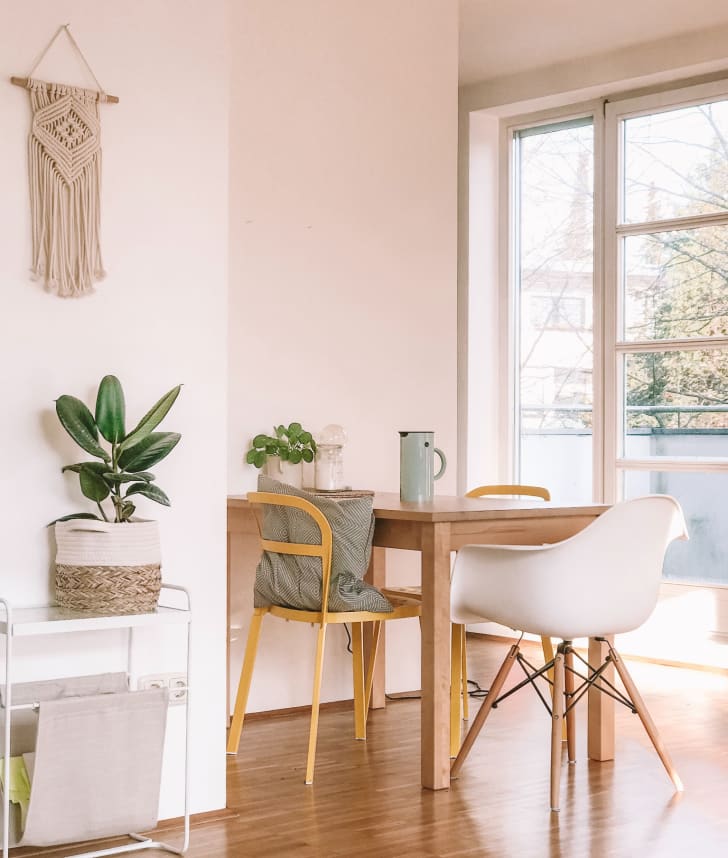 If a room feels cold and bare, arrange a few treasured artworks and framed photos in a gallery wall. Macramé wall hangings are another easy solution, but floating wooden shelves dressed in plants will work, too. 
Consider painting a feature wall (or two) if you have some money to spare. Especially in the bedroom, darker colours are warm, moody, and romantic when paired with the right accents and accessories.
6. Liven up your linen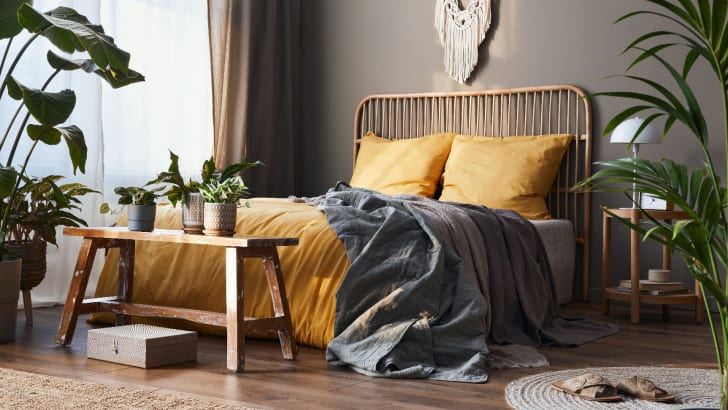 Your bed should be a comfy, homey refuge to retreat to after a long day. Spoil yourself (when your budget allows) with a fresh set of soft, high-quality fabrics in warm or neutral shades. Don't forget to add a lush throw and textured cushions to complete the look.
7. Move the furniture around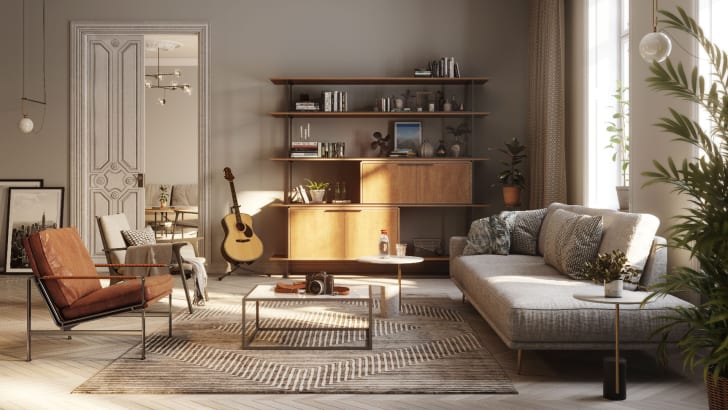 An inexpensive way to create a cozy home is to rearrange your furniture in intimate, socializing zones. For instance, whether it's in the corner of the bedroom or at the top of the stairs, a quiet reading nook is a lovely spot to unwind. To make the living room cozy, turn couches and chairs towards each other and lay down an area rug to tie it all together. Ottomans can also serve as extra seating if you have the space.
"Think about who will use the space, for what purpose, and design accordingly," suggests Lara Osseiran. "It must be functional, but also keep flow in mind. The area needs to breathe, and it should be easy to move in, around, and out of it."
8. Pepper with plants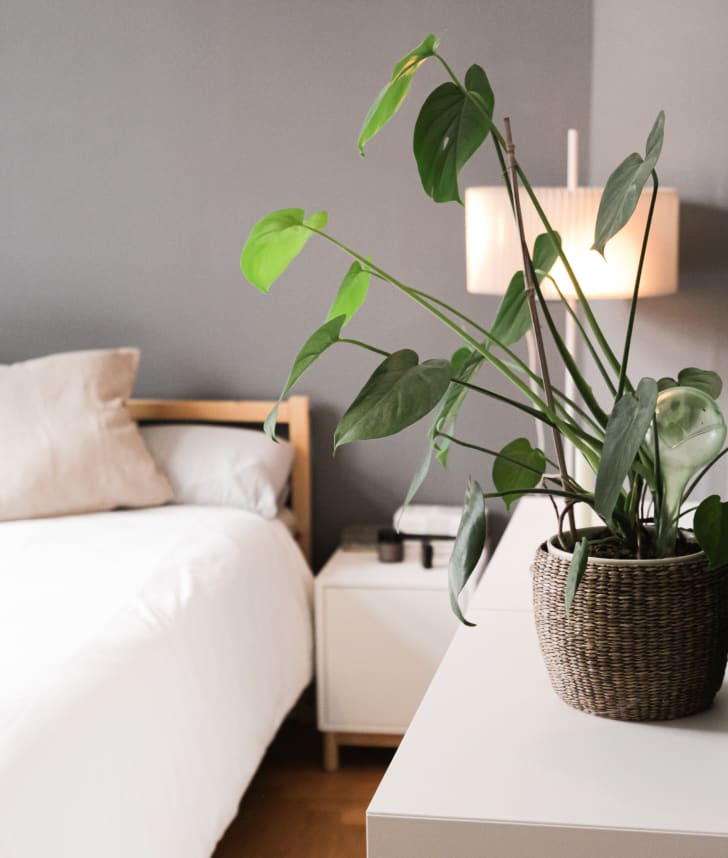 Indoor plants make a house feel homey and calm. Amp up the tranquil factor by placing a few on bookshelves, mantels, side tables, and in the bathroom for a fresh pop of green. Rustic and decorative rattan baskets are wonderful for displaying foliage.
However, professional organizer and feng shui consultant Sachiko Kiyooka advises against placing a lot of plants in the bedroom. "Plants are a wood element, which is a 'yang' activating energy. Bedrooms should be 'yin' spaces for rest," she says.
"While one or two very small plants are fine, or a vase of fresh flowers, it's better to place larger plants in more intentionally active areas, such as the living room or kitchen."
– Sachiko Kiyooka
9. Warm up with wood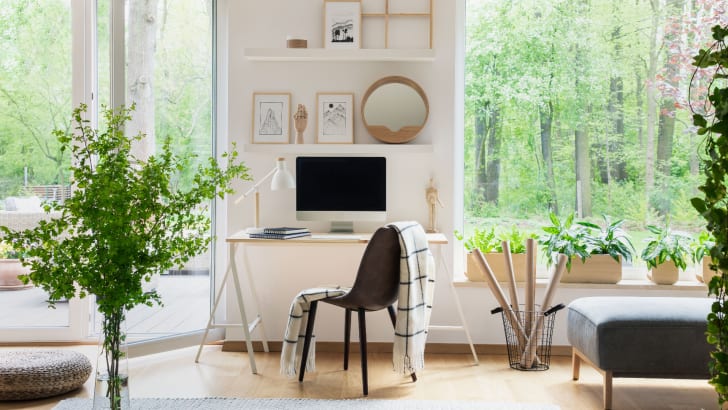 Natural wood tones instantly make a room feel welcoming, so give your wooden accessories a prominent spot on bookshelves, cabinets, and counters. A wooden tray with candles on a coffee table or a few prints with pine frames are quick and quaint additions to your living room.
Join our Instagram community @espaceproprio for more informative and entertaining content.