Are you unsure how to display your favourite artworks and decorative pieces in a way that's chic and inspiring? Become a master decorator and transform your home into a curated art gallery with these 6 simple tips.
1. Declutter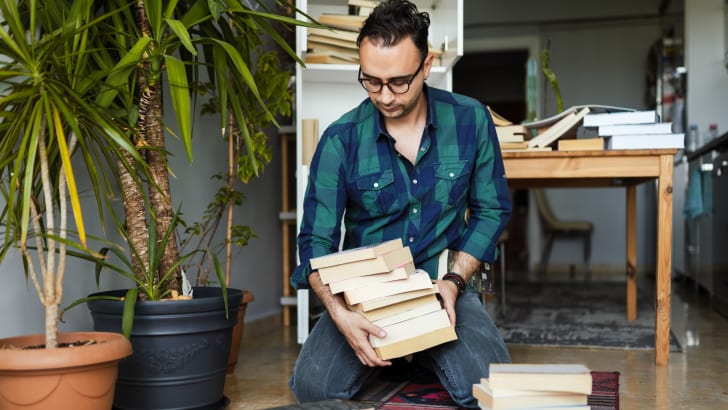 Starting in one room (and working your way around the house), aim to minimize clutter as much as possible. Is there anything you can pack away, donate, or throw out? For example, files and papers in the study can be organized into decorative storage bins to make them more visually appealing.
Try your best to keep only possessions that serve a purpose or bring you joy. When you have less clutter and "stuff" taking up space, the items you put on show will have a chance to shine.
2. Give each room a theme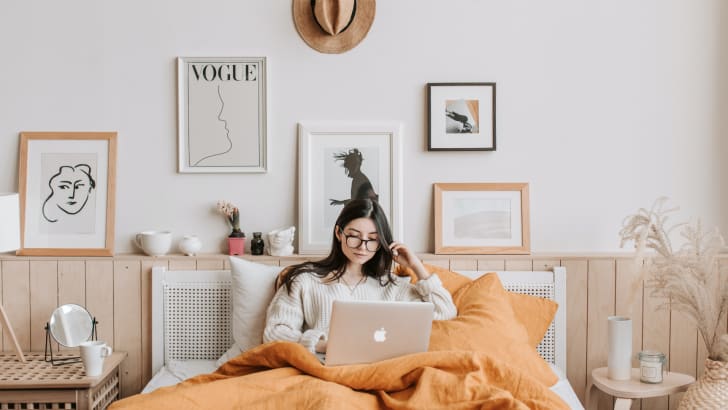 Choose a theme for each room and let that guide your décor. Do you want the bedroom to feel cozy, or more like boutique hotel luxe? Will the home office be new and modern or quirky and colourful? This will determine the items you'll display there. 
We associate the bedroom with peace and rest, so anything that will add to that feeling is a good place to start, such as calming colours, organic shapes, and greenery. However, if a dark wallpaper with gold décor accessories is what speaks to you, that's fine, too. The living room is for gathering with friends and family, so statement pieces and conversation starters will work better here. The home office should lend itself to productivity, so be sure to feature items that motivate and inspire you.
3. See the potential in every space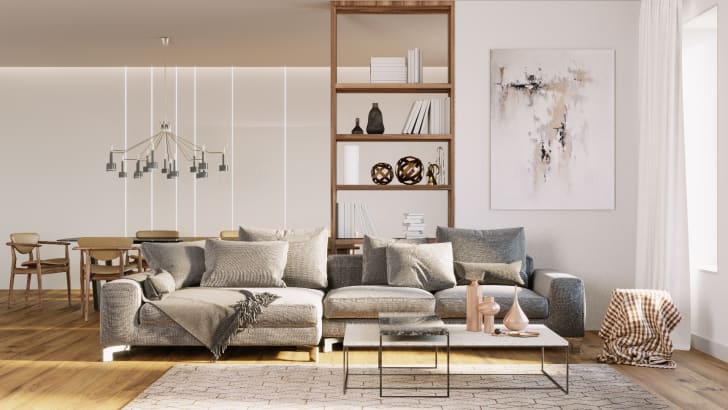 The bedroom isn't just a place where you sleep at night. It has the potential to showcase your style and taste with just a few simple tweaks. See the top of the dresser as a blank canvas where you can exhibit artwork, mirrors, and sculptures. Find a pretty tray and use it to show off an unusual perfume bottle, a gorgeous jewellery box, or gold cufflinks. The possibilities are endless!  
Similarly, the bookshelf in the living room can hold more than just books, and the curio can house more than crockery or spare kitchenware. It's another spot where you can present beloved trinkets, souvenirs, and art. Remember to leave some open spaces between objects, too, so the area isn't too busy, and your eyes have an opportunity to rest.
"Incorporate art from past travels or that you've inherited—items that have meaning," says Lara Osseiran, a designer, stylist, and founder of Liv and Bloom, a home decor studio and blog in Montreal.
"You shouldn't fill your home with generic pieces you've found in stores. Take your time and make sure you choose objects that move you and make you feel something."
– Lara Osseiran
4. Don't crowd your pieces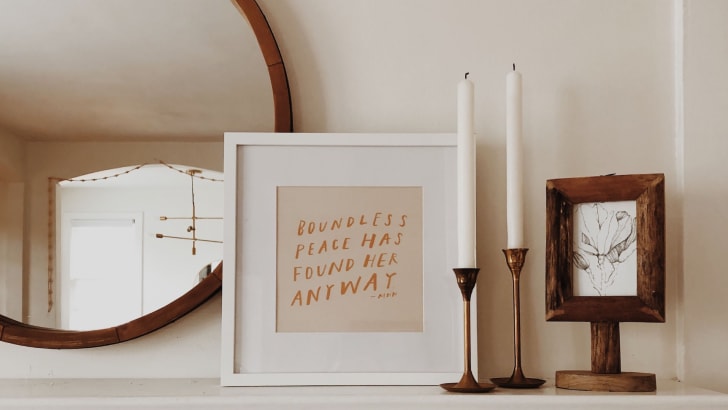 Don't arrange too many of your favourite sculptural pieces together as it will simply look like visual clutter. Instead, display large items individually or pool smaller ones into groups of three or five. Vary heights, sizes, and textures to create plenty of interest. For example, stacking a pile of books under a vase will add height, while placing a mirror behind ornaments and sculptures will create depth and dimension.
5. Create a statement gallery wall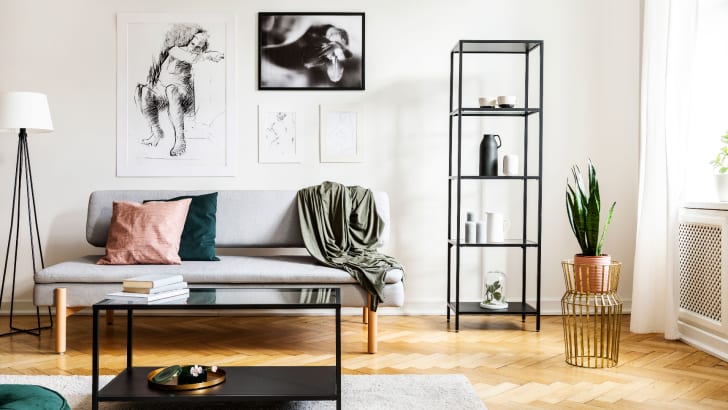 This concept will instantly transform a bland wall into something spectacular, whether it's in the living room, bedroom, or along the stairs. Gather a collection of your favourite posters, prints, or photos, then settle on the look you'd like to create. Will the frames be the same shape and size or diverse? Neatly organized or organic and random? An even number or odd?
Find inspiration online, then arrange the pictures on the floor in different combinations. Take a photo of each arrangement, so you can decide which one you prefer. By cleverly framing and positioning your images, you'll design an eye-catching statement for everyone to enjoy.
Pay close attention, though, because according to Montreal-based feng shui consultant Sachiko Kiyooka, what you choose to display acts as a literal vision board.
"Surround yourself with art you love but make sure that art is aligned with what you wish to celebrate, amplify, or create in your life."
– Sachiko Kiyooka
6. Add a vertical garden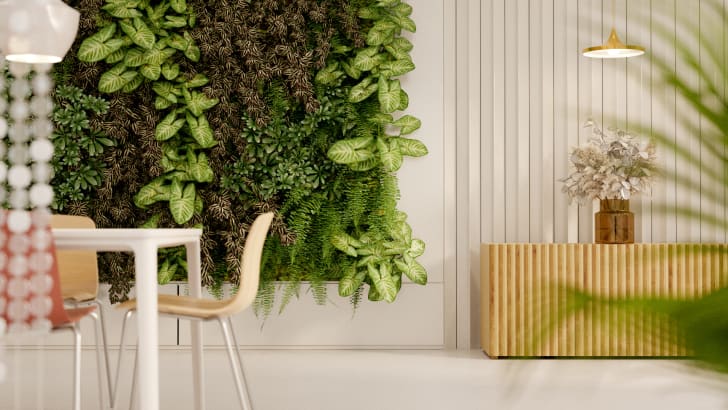 It's no secret that plants add to the ambience and tranquility of the home. Why not take it up a notch and introduce a living wall? Vertical gardens are a unique form of art, giving you all the benefits of nature inside your house.
Choose a size and shape as well as the type of greenery you'll include—these can range from ornamental to an edible herb or vegetable garden! If your plants are getting enough light and water, your leafy installation will always impress and instill calm.
Don't hesitate to tag @espaceproprio on Instagram to share the results of your work with us.