Fire's nice, but don't forget … it remains a deadly threat! Its warmth can be comforting, but it's very important to follow fire safety rules to stop things from getting out of control. Learning about risk factors will help you avoid residential fires, which can quickly turn to tragedy. Read on for tips on how to prevent fires.
Fire prevention: How does it work?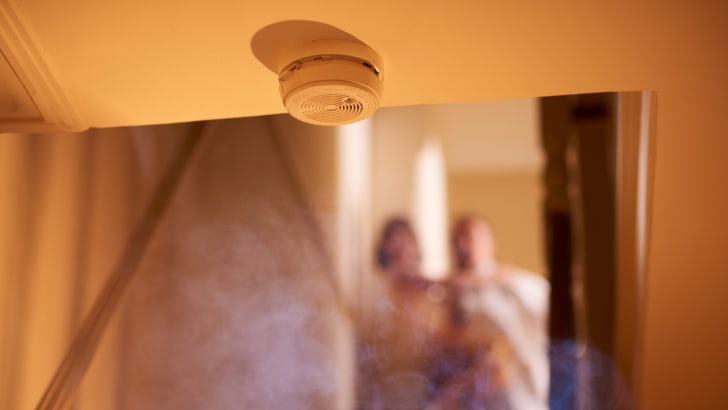 Fire safety is a multi-pronged approach. The most important step is preventing fires from starting in the first place.
This means reducing the risks of fire, as well as the ability of the fire to spread. This starts with reducing the chances of fires igniting.
Another important part of fire safety is having an evacuation plan for the building or home to keep everyone safe. If a fire starts, you will have to evacuate as quickly as possible.
It's also essential to make things as easy as possible for emergency services. Fire safety is everyone's responsibility, and everyone should know what measures are in place to manage fires.
Municipalities and other governments have created strict fire prevention rules and standards. There's a reason why firefighters show up in the classroom year after year!
It's also very important to know about safety rules for outdoor fire pits. They must be followed at all times, especially considering the current risk of wildfires.
Why is fire prevention so important?
Simply put: it's better to be safe than sorry. According to the provincial government (2023), in Quebec alone, over a dozen houses are damaged by fire every day.
House fires are largely caused by distractions or other human errors, which means they can happen to anyone.
Fires can spread for all kinds of reasons, so always be on your guard, both inside and outside your home.
To limit the dangers and minimize the impact of a fire, it's essential to know the steps to follow and behaviours to adopt.
8 potential fire hazards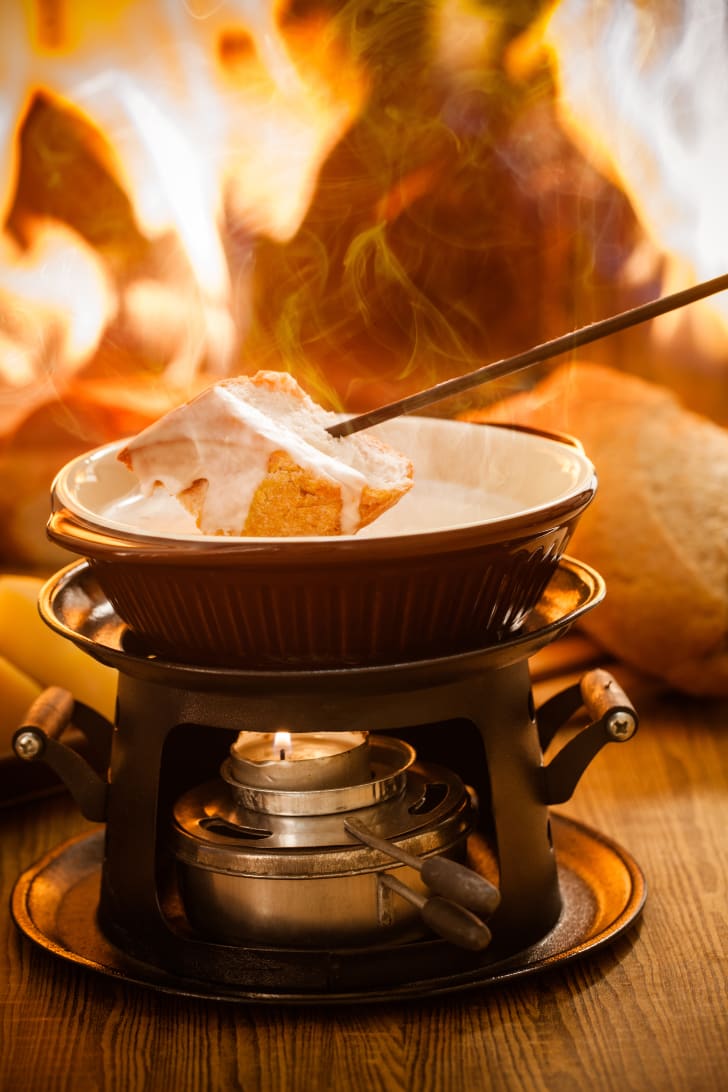 To protect yourself and your home from fire, it's important to adopt good habits and be mindful of the risks around you. Keep an eye on these 8 potential hazards:
1. Cooking fires
Never leave cooking areas such as stoves and hot plates unattended. Stay close to the stove when you're cooking and clean it when you're finished. The last thing you want is leftover grease or cooking oil starting a fire.
Make sure you also clean hoods and filters, and that you keep flammable items away from the elements.
2. Electronics
Do you unplug electronics when you're not using them? You should. Do you let them run for long periods of time? Be careful. They can overheat and start a fire.
It's also important to not cover them while they're running, since they need some ventilation. Avoid placing them near heat sources, and make sure you replace worn or frayed power cords.
3. Candles and oil lamps
Keep candles and oil lamps away from flammable materials, such as fabrics, and always place them on a stable surface. It's easy to forget but put them out when you're leaving a room. Also, use a candle snuffer instead of blowing them out.
4. Outlets and baseboard heaters
Extension cords and multiplugs are very useful for plugging in multiple devices at once. However, they can also pose a risk of overheating.
Make sure electrical outlets and baseboards heaters aren't blocked by furniture or other objects. They should be visible, accessible, and be in good condition. If you have any questions, contact an electrician.
5. Fondue burners
There's nothing like indulging in a fondue with family and friends! But it's important to place the burner on a flat surface and only use one designed for this purpose. Don't try to improvise. Once you've checked the fondue pot is safe, you can sit back and enjoy!   
6. Heating systems
Regardless of how your home is heated (wood-burning stove, propane, or another system), you need to be careful. Only use certified equipment and make sure wood stoves are off when you leave.
At EspaceProprio, one of our priorities is to highlight the importance of home maintenance. It goes without saying that your heating system must be inspected regularly.   
7. E-cigarettes
E-cigarettes are rechargeable, but make sure you don't overcharge them or charge them at night. They should also be kept in their dedicated holders.
Keep in mind that e-liquid can ignite (since it contains combustible material), so handle e-cigarettes with care. Don't drop them.     
8. Flammable and explosive products
We don't always know everything about the products we use. As such, read labels on potentially flammable items so you know how to use them safely. Identify which products pose risks and store them in well-ventilated areas, as far as possible from heat sources.
Note: Campfires and bonfires also pose risks. If you're camping in Quebec, visit the Société de protection des forêts contre le feu (SOPFEU) website to check the fire danger forecast before you go. Ensure you properly extinguish hot coals and cigarette butts.
How can you prevent fires and protect your home?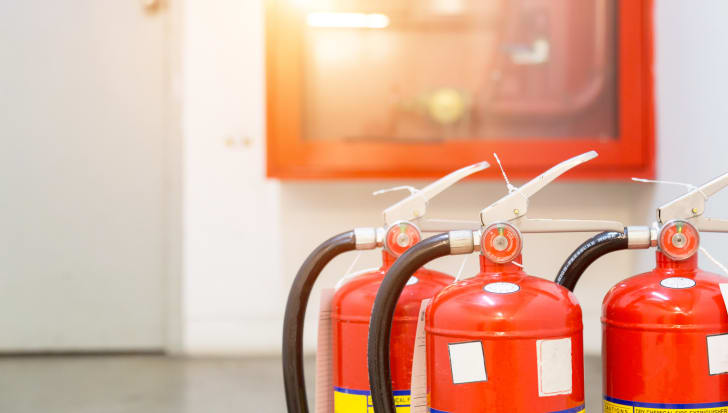 Now that we've discussed the dangers, check out our tips to protect yourself—and your home—so you can sleep easy.       
Anticipate risks
At this point, you already know several ways to reduce the risk of fire. But smoke detectors, fire extinguishers, and evacuation plans are the safest measures. Simply put, they save lives.
Detecting smoke, containing the fire where possible, and evacuating the building quickly can make all the difference. The first step is to make sure the following devices are all working:
Smoke alarms Check the batteries once a year and change them if needed. Test the buttons once a month to confirm the fire alarm still works. That's right, do it even if the noise is piercing and your dog thinks the world is about to end.
Fire extinguishers If you never learned how to use one, add it to your to-do list. Remember to have yours inspected, especially if it hasn't been in the past year. No better time than the present!
Evacuation plans What plans do you have in place? There needs to be an evacuation route and an assembly point. Contact the owner of your building if you don't know where to find this information.
Contact professionals
Whether you're selecting, installing, or doing maintenance on a fire extinguisher, you should contact a professional. The same applies to carbon monoxide detectors, which should be placed near the bedrooms. You can also contact professionals for heating maintenance.
Prepare for a potential evacuation
Wherever you live, there should be a fire drill once a year. If there's a fire, you'll know how to make it easier for emergency services to respond. Here are a few things that might help:
Make sure the exits/exterior doors are clear at all times.

Check if the evacuation plan is posted in the house or building.

Check that the detectors, fire extinguishers, and sprinklers are working.

If you own an apartment building, ask your local fire department how to prepare.

In the event of an evacuation, wait for the firefighters' authorization before returning home.
* Don't forget to select an insurance policy that meets your needs and protects your property against loss, including fire damage.
Could friends or family also benefit from EspaceProprio's expertise? Invite them to look at what we have to offer.